2019 marks the 50th anniversary of the Third World Liberation Front student strike at UC Berkeley that resulted in the creation of the departments of Ethnic Studies and African American Studies. The vision of the TWLF for a Third World College extends far beyond the bounds of campus to a vision of a liberatory education by and for communities of color. The Ethnic Studies Library strives to make this history and legacy more accessible through a public exhibit in the Bernice Layne Brown Gallery at Doe Memorial Library, a reception on April 24, 2019, and the unveiling of a digitized collection of TWLF-related archival materials on Calisphere. Join us!
Planned in conjunction with the Center for Race & Gender TWLF 50th Planning Committee events. For upcoming events and more information visit: 
2018-2019: 50TH ANNIVERSARY OF THE THIRD WORLD LIBERATION FRONT
To support our efforts or for any questions, e-mail the Comparative Ethnic Studies Librarian, Sine Hwang Jensen at shj@berkeley.edu.
WHOSE UNIVERSITY? EXHIBIT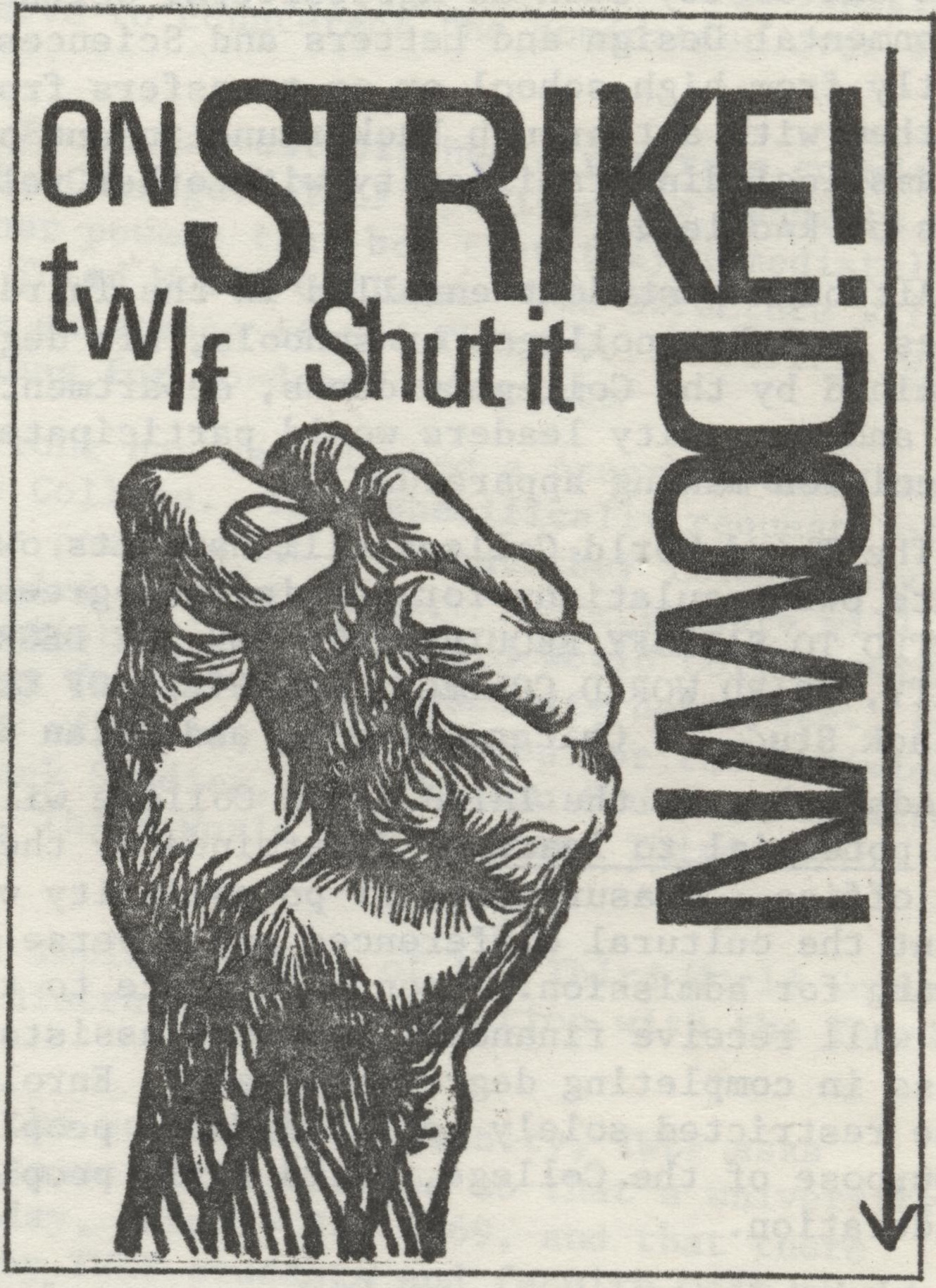 Whose University? The 50th Anniversary of the UC Berkeley Third World Liberation Front Strike will be on display at the Bernice Layne Brown Gallery in Doe Memorial Library from March - September 2019. 
An exhibit reception will take place on April 24, 2019 from 5-8pm. Save the date, RSVP to the reception on Facebook, and please check back soon for more details!
Cosponsored by the Department of Ethnic Studies, Ethnic Studies Library, TWLF 50th Planning Committee, Media Resources Center, and the University Library
Read a statement from the curator's and see the full acknowledgements here. 
Click here to download the Exhibit Flyer
Click here for a map of campus libraries
SEEDS OF RESISTANCE, FLOWERS OF LIBERATION: 50 YEARS OF STUDENT OF COLOR ACTIVISM
APRIL 24-27: 3-day intergenerational symposium celebrating student of color activism!
For more information, visit https://americancultures.berkeley.edu/collaborate/twlf-50th-anniversary
DIGITIZATION PROJECT
As part of our digital path forward, the Ethnic Studies Library is embarking on our first digitization project of TWLF archival materials. Since 2016, we have been building our digital lab and capacity to digitize materials in-house. The TWLF 50th anniversary project will be our first online collection digitized in our lab. 
In July 2018, TWLF veterans visited the Ethnic Studies Library and helped select the archives they felt were meaningful in telling the story of the TWLF strike. We are excited to share these documents on Calisphere for all to see. Please check back for updates!
RESOURCES